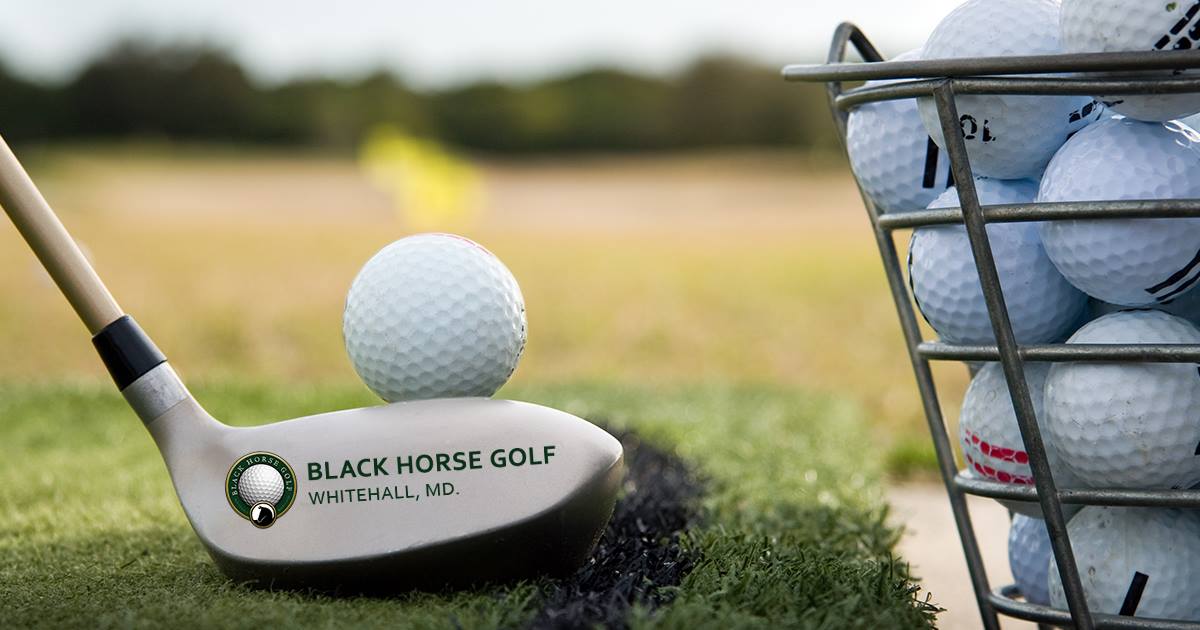 We are very thankful for the loyal patronage during this time. Our gates are open 7 days a week dawn to dusk. We ask you to respect the worship services in our clubhouse and limit the range to after 11:30am on Sundays. All buckets are available for your use daily at $5.00 per bucket, The Executive Short Course and the FootGollf course are also $5.00 per round for the remainder of the season. Our plan is to remain open through October and open thereafter all days when the temperature is forecasted above 40 degrees.
Corporate Outings or Special Events
Host a business lunch and team-building session Celebrate a birthday party.
Organize a fund raising event for your school or organization.
Call for details. 410-557-0100
Thank you to all Black Horse Golf sponsors!